Brief History
History of Akron Pregnancy Services
The establishment of pregnancy resource centers in the United States followed the landmark decision of the United States Supreme Court in the case of Roe vs. Wade in 1973.

In the early 1980's several area pastors and laypersons began praying for the establishment of a pregnancy center that could offer accurate information, practical support and the love of Christ to those in unplanned pregnancies. As a result, APS opened in July 1984 in two rooms at the Haven of Rest.
By 1988, they moved to 105 East Market Street and served the greater Akron area at that location for over 33years.
In July 2019
Akron Pregnancy Services merged with Pregnancy Support Centers of Stark County to form a Northeast Ohio alliance.
Later that year, APS opened a second center named Eva Women's Clinic, a location for pregnancy testing and ultrasounds, staffed by medical personnel and professional advocates prepared for life-option conversations.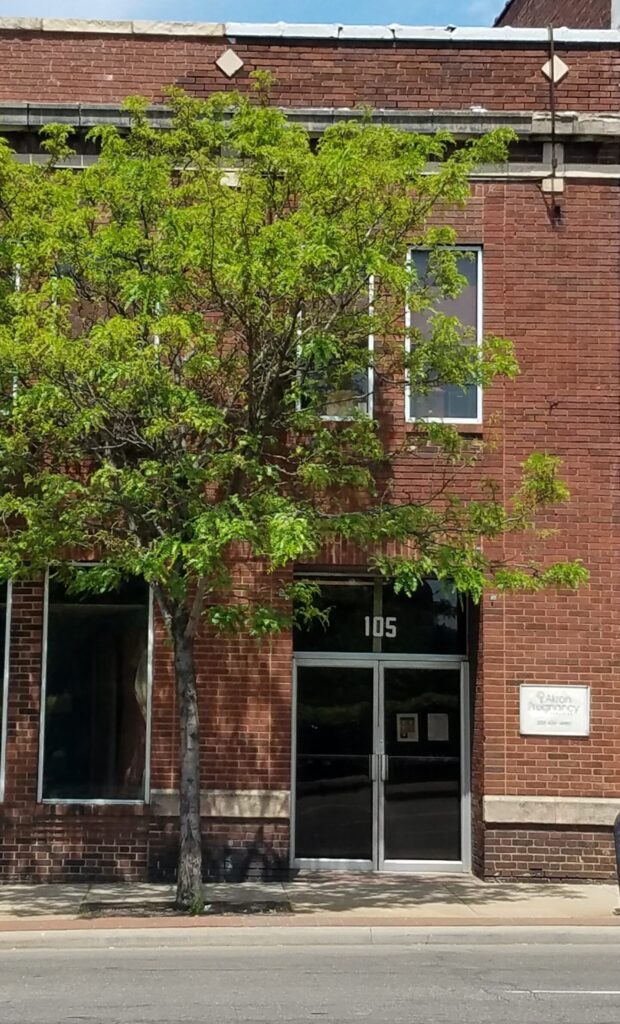 In fall of 2021
On October 16, 2021, Akron Pregnancy Services moved into the Robinson Mansion at 715 Buchtel Ave in Akron following major renovation work by Robinson Revival Group lead by Tony Troppe. The home has a long history of assisting women in pregnancy as a Crittenton Home for unwed mothers from 1939-1973. Over 3,000 women were assisted through a difficult time of their lives at that location. We look forward to a revived pregnancy help work including medical services, options counseling and pregnancy support and parenting education.